www.engenharia-brasil.com
Written on Modified on
Subestações de distribuição de eletricidade: A ProSoft Technology® lança um novo Modbus TCP/IP para o Gateway IEC 61850
O ProLinx '"Modbus TCP/IP" para gateway "IEC-61850" foi desenhado para o controlo remoto de subestações em sistemas de distribuição de eletricidade. Permite comunicações entre Dispositivos Eletrónicos Inteligentes (IEDs), por um lado, (numa rede IEC-61850) e os Controladores Lógicos Programáveis (CLP) Schneider Electric, por outro, (numa rede Modbus TCP/IP).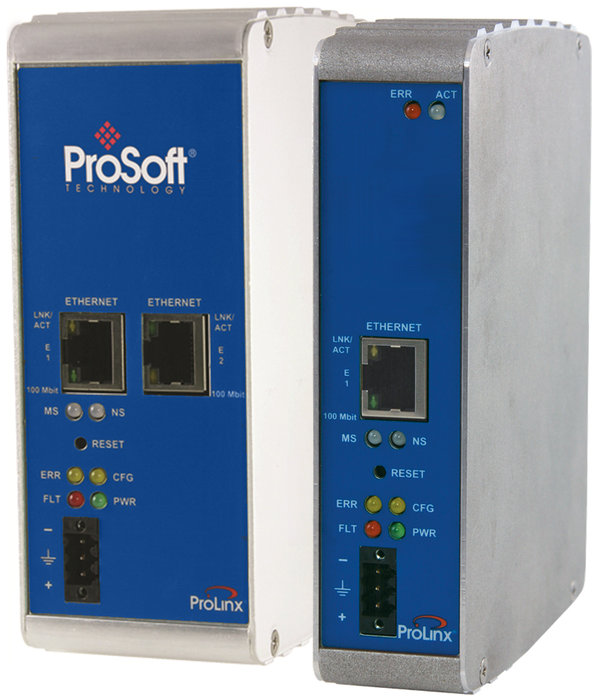 Martina Igel
STEP stands for Science, Technology, Engineering and Production, all reflected in the achievements of these women, who were recognized for leadership excellence in modern manufacturing.
"On behalf of all Kennametal employees around the world, I am pleased to congratulate Colleen Wood Cordova and Martina Igel for being named among the first group of leaders to receive this great honor," said Kennametal Chairman, President and CEO Carlos Cardoso. "We are very proud of the fact that their example will help promote opportunities to inspire more women to pursue careers in today's high-tech manufacturing. We need strong leaders like Colleen and Martina to keep this vital industry thriving."
The Manufacturing Institute and its STEP Ahead initiative partners will recognize the 122 recipients of the STEP Awards at a reception in Washington, D.C. on February 5, 2013. The STEP Awards program will highlight each honoree's leadership and accomplishments in manufacturing.
"These 122 women are the faces of exciting careers in manufacturing," said Jennifer McNelly, president, The Manufacturing Institute. "We chose to honor these women because they each made significant achievements in manufacturing through positive impact on their company and the industry as a whole."
The STEP Awards are part of the larger STEP Ahead initiative launched by The Manufacturing Institute, Deloitte, University of Phoenix, and the Society of Manufacturing Engineers, to examine and promote the role of women in the manufacturing industry through recognition, research, and best practices for attracting, advancing, and retaining strong female talent.
"The STEP Ahead initiative was founded to change perceptions of the manufacturing industry and create new opportunities for women in the sector," said Latondra Newton, group vice president at Toyota Motor North America, Inc. and chairwoman of the STEP Ahead initiative. "This initiative is the call for action to transform the face of today's manufacturing talent and ensure that women can contribute to the future of this industry."
A 2011 survey from Deloitte and The Manufacturing Institute found that nearly 70 percent of American manufacturing companies have a moderate to severe shortage of available, qualified workers. Manufacturing companies cannot fill as many as 600,000 skilled positions, even as unemployment numbers hover at historically high levels. Additionally, labor statistics show that women are underrepresented in the manufacturing workforce and in manufacturing leadership ranks — a situation that must be reversed to preserve and grow the industry.
Martina Igel
Plant Manager, Schongau, Germany
Kennametal
Latrobe, PA
"At the age of 16, I chose an apprenticeship with a manufacturing company since I liked the broad variety of jobs offered in the manufacturing world. Today, I love to see the result of a day's work when the truck leaves the plant to deliver our products to the customer."
Martina is a manager at the cutting edge of change at Kennametal.  Prior to her role as Plant Manager for the Kennametal site in Schongau, Germany, Martina was Manager of Supply Chain Planning for EMEA and Asia.  She successfully developed and implemented a global IT solution improving supply chain adaptability and responsiveness to short lead-time demand changes.
As Plant Manager, Martina leads over sixty employees in the production of ceramic components used to evaporate metals.  In addition to strategy development and execution, technical capability improvement, cost management, setting a positive cultural and employee relations environment, Martina plays an integral role in the development of new manufacturing strategy for powdered metal operations.  Martina is driving the process improvements and providing outstanding leadership in terms of employee engagement and results.
Colleen Wood Cordova
Vice President Marketing - Global Product Management
Kennametal Inc
Latrobe, PA

"The U.S. is currently the world's largest manufacturing economy. Every $1.00 we invest adds another $1.48 to our nation's economy, while generating more innovation and higher productivity than any other sector. From this position of strength, developing advanced and green production technologies is crucial to preserve well-paid jobs and a thriving middle class."
As Global Product Management Vice President at Kennametal, Colleen directs a staff of over 60 professional employees around the globe, functioning as the overall marketing leader for a business unit, which is comprised of: product management, marketing communications, pricing and regional deployment of products and programs.
Colleen's exceptional accomplishments with Kennametal include integrating two major acquisitions into the global Kennametal business, establishing and leading a regional marketing team in Europe responsible for executing downstream marketing programs with sales teams in all regions and achieving greater than 40% of the organization's revenues coming from new products for the past 6 consecutive years.  As a respected and successful leader in a global manufacturing organization, Colleen makes time to mentor female employees in the Kennametal organization.
About the Manufacturing Institute
The Manufacturing Institute (the Institute) is the 501 (c) 3 affiliate of the National Association of Manufacturers. As a non-partisan organization, the Institute is committed to delivering leading-edge information and services to the nation's manufacturers. The Institute is the authority on the attraction, qualification, and development of world-class manufacturing talent. Visit www.themanufacturinginstitute.org
Colleen Wood Cordova